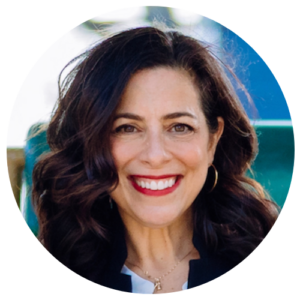 Interim Dean Tabitha Dell'Angelo
Welcome to the School of Education at The College of New Jersey! TCNJ's long reputation for preparing excellent educators began with its founding as the New Jersey State Normal School in 1855 and continues to this day. We take pride in developing professionals who will act as agents of change in educational, family, and mental health settings. Our commitment to TCNJ students extends to the region and state they will serve.
The School of Education is located in a state-of-the-art building where students can acquire the skills and knowledge to become excellent practitioners. Our model classrooms, observation rooms, and labs provide the settings wherein students can learn, create, and innovate. In partnership with school districts and community agencies, TCNJ students from the School of Education connect campus learning with practice throughout their academic programs. This blending of theory and experience provides New Jersey's future teachers, school leaders, and counselors with the background they need to sustain our well-deserved reputation as a leading institution in the state and region.
As the Dean of the School of Education, I am proud to be a part of this community where students, faculty, and staff collaborate and grow on a daily basis. Our programs prepare teachers for elementary and secondary schools in many subject areas including STEM, Literacy, Special Education, and Education of the Deaf and Hard of Hearing. Graduate programs include Educational Leadership, Counselor Education (with specializations in School and Clinical Mental Health), and English as a Second Language as well as advanced degrees for practicing teachers. Our collaboration with the Regional Training Center (RTC) and our Global Education programs offers option for graduate students who are not close to campus but want the high quality offered by a TCNJ degree.
Whether you are a prospective or current student, you'll be able to find the information you need on the pages in our website. If you can't find what you need, please contact us via email (educat@tcnj.edu) or by phone (609-771-2100) so we can direct you to the resources you're looking for.