Congratulations to Dr. Maureen Connolly (EASE) and Dr. Vicky Giouroukakis (Molloy College) on their new
publication, Achieving Next Generation Literacy: Using the Tests (You Think) You Hate to Help the Students You Love (ASCD, 2016). Achieving Next Generation Literacy seeks to address the question, "Is it possible to help students succeed on mandated tests without sacrificing your values, your creativity, and their education?"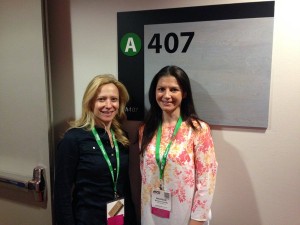 Achieving Next Generation Literacy provides tools for educators beyond "drill and kill" practices, presenting a lesson planning approach for the secondary classroom that generates test success as a byproduct of comprehensive literacy learning.
Learn more about Achieving Next Generation Literacy on the ASCD website.
ASCD is a global community dedicated to excellence in learning, teaching, and leading. Comprising 125,000 members—superintendents, principals, teachers, and advocates from more than 138 countries—the ASCD community also includes 54 affiliate organizations.