Angel Perez (Project Director for The Center on Complex & Sensory Disability) was recently elected as Director and Board Member of the Division of Visual Impairments and Deafblindness (DVIDB) of the Council for Exceptional Children.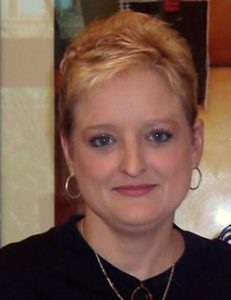 This division is responsible for the development of standards for teacher and intervener preparation and professional development. The Council on Exceptional Children is the largest international non-profit professional organization dedicated to improving educational outcomes for individuals with exceptionalities, students with disabilities, and students who are gifted.
Ms. Perez holds a master's degree in Visual Impairments from the University of Alabama, Birmingham, and a master's degree in Communication Disorders & Deafness from Texas Woman's University, as well as a BS in Special education from Athens State University. She is working to complete a Ph.D. in Vision Science with an emphasis in Sensory Disabilities from the School of Optometry at the University of Alabama, Birmingham, funded by a fellowship through the National Leadership Consortium on Sensory Disabilities, part of the Office of Special Education in Washington, D.C. She was also selected as a National Helen Keller Fellow. Previously, she has worked as an educational interpreter and as a hearing and vision specialist.