It was an email from a student in a master's-level course at TCNJ that inspired MinSoo Kim-Bossard's research endeavor.
The student wrote: "Having you as a professor finally bridged a gap I never even realized was there … [I haven't] had any representation in higher education until [your class]."
Kim-Bossard, associate professor of elementary and early childhood education, is an Asian immigrant. The student who wrote the email is an Asian American.
"The students in U.S. classrooms are becoming more diverse, but the teacher workforce doesn't necessarily reflect that," Kim-Bossard said. " It's important to have role models who reflect parts of who we are."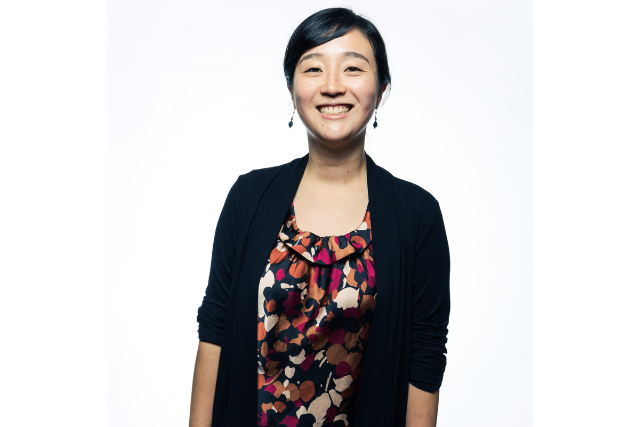 Now, Kim-Bossard is looking into why that might be — especially in New Jersey, where the percentage of the population identifying as Asian American is high — with research that asks questions about making the teacher population more diverse, especially in classrooms with the youngest students.
Kim-Bossard asserts that Asian Americans are simultaneously racialized as honorary whites through the model minority stereotype but also as perpetual foreigners and "yellow perils," particularly during national and transnational crises, such as the COVID-19 pandemic.
With support from the Gitenstein-Hart Sabbatical Prize, Kim-Bossard will spend the 2023–2024 academic year analyzing previously collected interview data on Asian American teachers' personal and professional experiences prior to and during the COVID-19 pandemic, focusing on how Asian American teachers negotiate their racial identity in the classroom.
The study aims to learn more about how the teachers navigate multiple sets of values, assumptions, and expectations in both personal and professional realms and in turn, make those voices heard. The results will inform what changes may be needed to ensure racial equity and justice in elementary and early childhood teacher education programs.
"My hope is that through this research and as we hear more stories from Asian American teachers, our students would feel more comfortable being who they are both inside and outside of the classroom," she said.
During the full-year sabbatical, she will complete a book proposal (including four sample chapters) and submit and present a conference proposal to the American Educational Research Association Conference, the largest national professional conference for educators.
"Receiving the sabbatical prize validates the importance of my work," she said, on being recognized by a selection committee made up of colleagues from across disciplines. "It warms my heart and motivates me to continue working even harder."
The Gitenstein-Hart Sabbatical Prize is made possible through the generosity of former TCNJ president R. Barbara Gitenstein and her husband Don Hart.
---
— Emily W. Dodd '03